With the
Invisible Buckle-Free Adjustable Belt
, you no longer have to deal with the discomfort and hassle of a belt buckle - this belt is so comfortable that you'll forget that you have it on!

FEATURES:
MAKING EVERYDAY LIFE EASIER. It's so easy to use this belt: just snap it on, adjust, and you're good to go. Hassle-free dressing, makes everything easier, even bathroom breaks!
LOOKS INVISIBLE UNDER SHIRTS. Without the buckle of regular belts, there will no longer be any bulge and flap on the side. This belt for jeans is very low-profile and keeps pants in place well.
COMFORTABLE QUALITY STRETCH BELT. Made of high-quality elastic material, it's very soft and comfortable.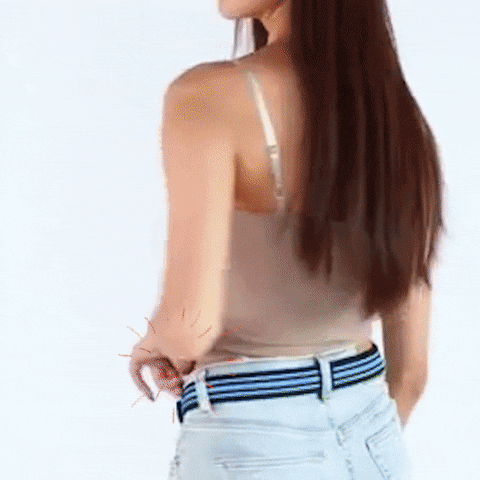 GREAT FOR ALL. Thanks to its adjustable feature, this belt is suitable for both men and women. No need to worry about buying a new belt because of weight changes, pregnancy, etc. It's so practical!
SPECIFICATIONS:
Material: Cowhide and elastic band
Length: 100cm × 3cm
Weight:  60g