This cute little device is a multipurpose and all-in-one beauty tool that you can bring literally anywhere! The Ion Facial Massage & Repair will thoroughly clean, help your skin absorb beauty products better, and firm up your skin.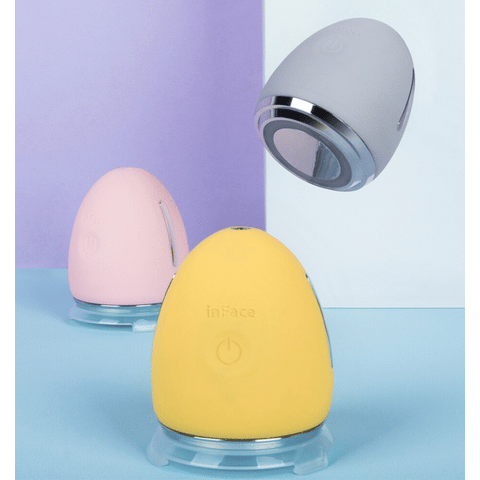 Instantly improve and brighten your complexion and skin texture - with many different functions, the Ion Facial Massage & Repair will rid your skin of different "problems" and will reveal softer and more vibrant skin. Preserve the youthfulness of your skin, tighten it, shrink pores, and reduce pimples with this little device!
FUNCTIONS:
Massage function reduces the signs of tired skin and tightens it at the same time
Warming function opens the pores, promotes blood circulation and elasticity of the skin
Light function is suitable for various main problems: blue light for cleaner skin and red light for firmer skin

I

on function to maximize all functions with innovative technology!
FEATURES:

Small and compact 

Fits

 well in the hand

Waterproof 

 and non-slip

Available 

 in three colors
3 STEPS TO USE FOR BEST RESULTS:
Step 1:
Warming mode, vibration + positive ions 
Perfectly suitable with cleaning products for skin cleaning

Step 2: 
Vibration, negative ions + red light
Perfectly suitable for applying care products
Step 3 : 
Negative Ions + Blue Light
Perfectly suited with firming care products to firm the skin
SPECIFICATIONS: