Maximize the backyard fun and bring more enjoyment to your kids' summer days with the
 Water Sprinkle N' Splash Pad.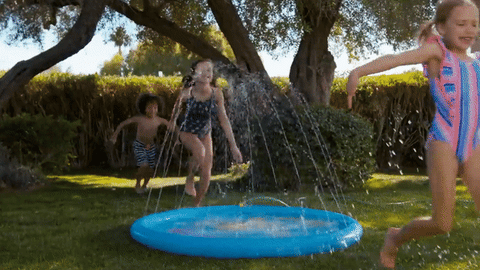 FEATURES:
Easy to set up. Simply hook the water mat to your backyard garden water hose and your kids are ready to go. Such an easy way to beat the summer heat by cooling down while having fun. 
Portable. When the playtime is up, just fold it up after the drying to store in a cool dry place for reuse.
Kid-friendly and safe. Designed with shallow water depth (0.6 Inch) to keep your baby safe from drowning. It also has an anti-slip design even on a concrete floor. Its materials are also thicker than other splash pads in the market!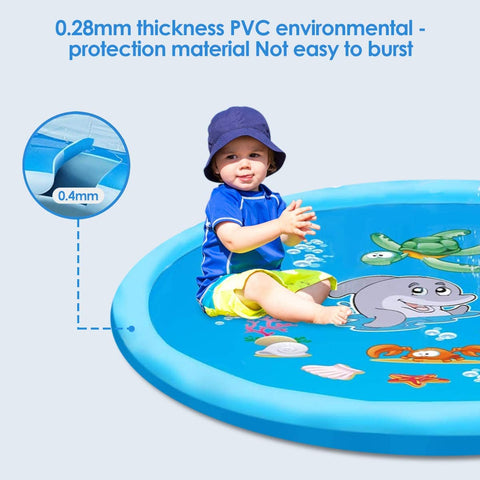 Adjustable Spray Height - Adjust the water sprinkle's height and pressure according to your kids' preference and safety! The big water pressure sets on, the higher of the waterspout will be, more fun for bigger kids.
No air pumping, inflating, or deflating required to operate the splash pad.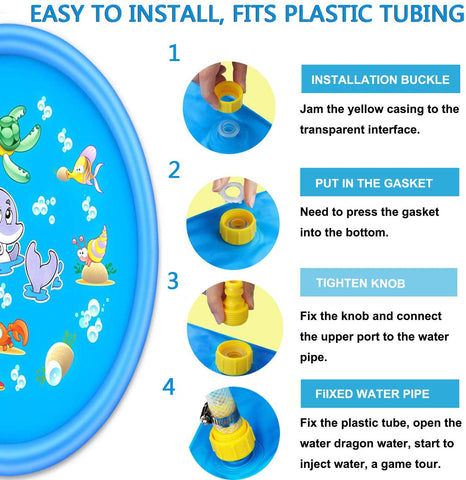 Item comes inside a durable transparent bag with a seal for portable convenience.
What's in the bag?
1x pad +1 vinyl valve + 1 hose connector